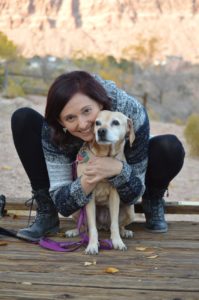 "My mission is to inspire others to bring their greatest gifts to the world." 
Sheryl Green is a New York native living and thawing in Las Vegas since 2008. Inspired by advice given to her as a child, Sheryl lives her life by the adage "Never miss an opportunity."
As a writer, speaker, and Resilience Expert, Sheryl understands that everyone will face challenges in their personal and professional lives. The key to overcoming those obstacles is to cultivate an attitude of resilience and arm yourself with the tools necessary to thrive in difficult situations.
Sheryl holds a Master's Degree in Psychology and has worked in Customer Service, Public Relations, Education, and the Non-Profit world. A passionate animal advocate, she serves as the Director of Communications and Cuddling for Hearts Alive Village and is the founder of Paw it Forward Las Vegas, an annual community event designed to inspire people to get involved and support animal rescue, and to be a voice for those who cannot speak. Sheryl brings a unique blend of experience and insight to her audiences. A high content speaker who is motivational in style, she will entertain your audience with humor and heart.
In her spare time, she likes to read, travel, hike with her Beagle/Lab mix Akasha, and do yoga (also sometimes involving Akasha).